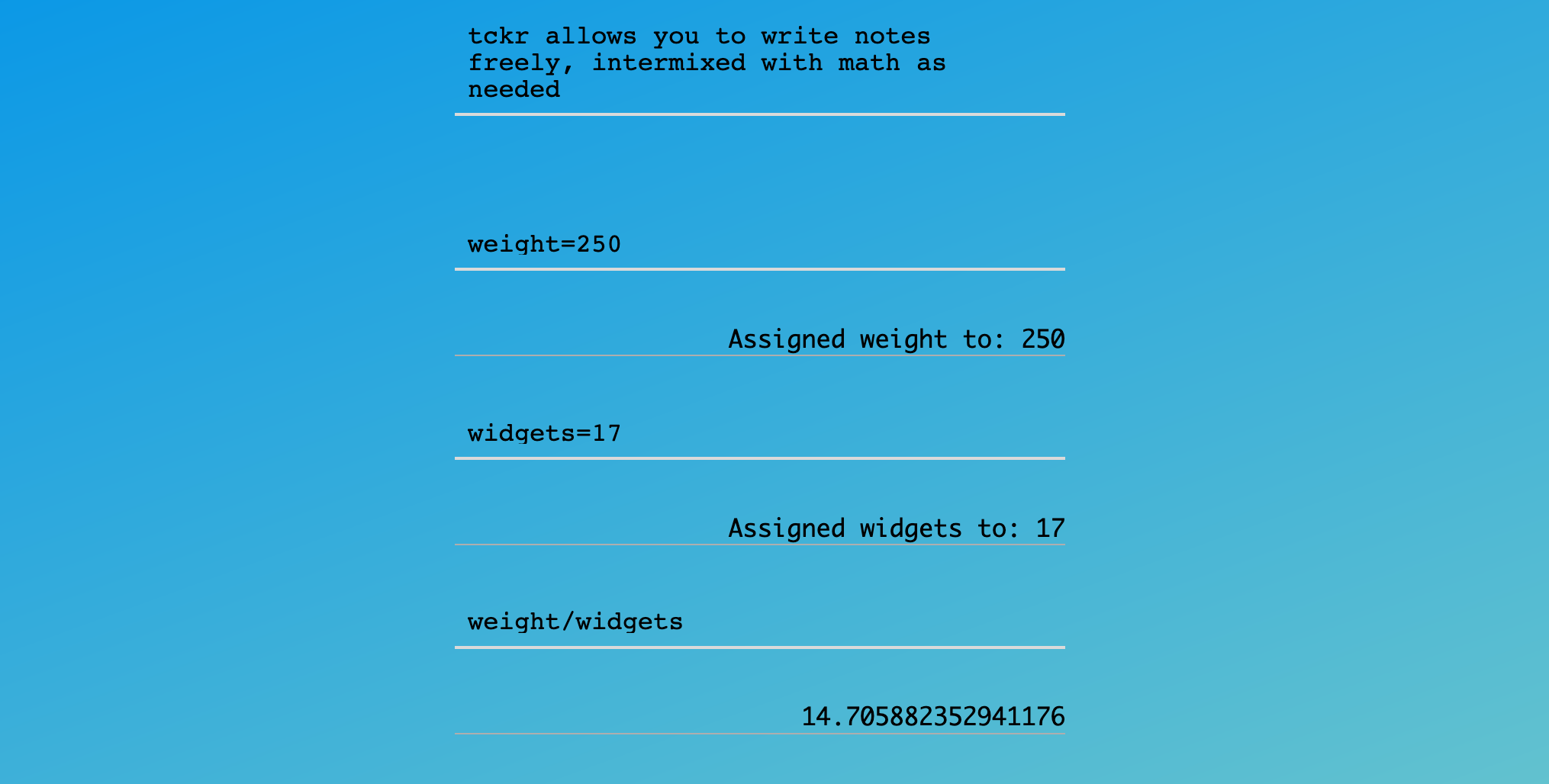 I've been wanting a tool lately where it functions kind of like a blank text document, but when you type some math it actually evaluates the formula for you, letting you save the output for use in further equations.
So, last night I built it over the course of maybe two hours.
It's simple. It does what it says on the box. It's portable (just one .html file). It's easy.